Accounting Services in Union City, New Jersey
At Kedean's Generation, we pride ourselves on our reputation for customer service and our extensive knowledge on taxes. Since 1988, we've helped Union City, NJ clients overcome obstacles and barriers to financial stability. Come to us for income tax preparation, accounting, notary public services, and much more. Schedule a consultation today!
Accounting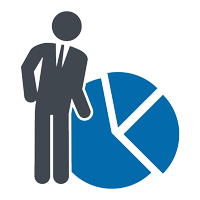 Tax Planning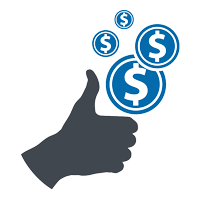 Issues of taxation and entrepreneurship come with a lot of unknowns and uncertainties
You might not know how to properly fill out your taxes or plan for the future, or register a business you've spent years planning. You've got questions; Kedean's Generation has answers.
For businesses, we're your partner for everything from incorporation to tax planning. We have experience helping clients file the proper paperwork for starting all types of businesses, and we can help you understand the tax structure of yours. We support you with small business accounting that keeps your business financially stable and on the path to success.
For three decades, we've been the accounting firm in Union City, NJ local-area clients trust to help them understand their tax position. As knowledgeable experts, we provide insight where you need it most: In tax planning, preparation, filing and consulting. We help individuals with everything involving personal income tax preparation in Union City, NJ, including helping you apply for an ITIN.

Why Choose Us?
Complementing our accounting capabilities is our status as a licensed Notary Public. If you have important documents that need notarization, need an oath administered or want to protect yourself from fraud in an important transaction, call us. We even offer translation services to meet the needs of our local population.
We take you by the hand and walk you through everything with an easy, step-by-step process that'll help you feel confident about every decision you make
We understand the importance of tax planning and put great emphasis on helping each of our clients understand their position and outlook. We offer a no-cost tax analysis
We're a qualified, fully-licensed Notary Public by the State of New Jersey, able to perform notarial acts and official fraud-deterrent acts related to signing documents
Our business filings experts can file all the paperwork necessary to start your business in any state. We are fast, reliable, affordable and guaranteed
Our firm has been family-owned and -operated since 1988. We're a father and son business that takes pride in serving the needs of our clientele
We Make Your Problems Ours
Above all, Kedean's Generation is committed to your satisfaction and success. No matter what you need, we make your priorities ours and always ensure you feel confident about the decisions you're making. We guarantee our customers will receive friendly and personalized service every time.
Stuck trying to file papers of incorporation? Need help with tax planning? Whatever you're confused about or don't understand, Kedean's Generation is here to provide clarity.
---
Proudly Offering Accounting & Tax Preparation Services Since 1987
Union City, NJ
Hudson County, NJ
Manhattan, NY
Bergen County, NJ
Jersey City, NJ
North Bergen, NJ