Identity Protection PIN – Do I Need One?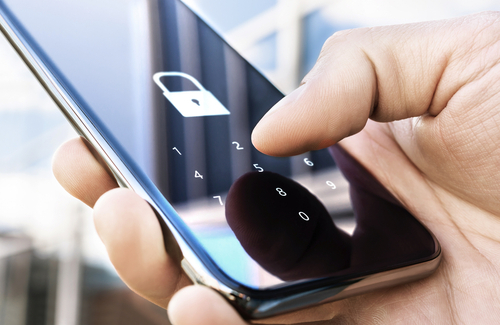 Whether you're filing an electronic or paper tax return, an identity protection PIN helps verify that you are the taxpayer. An IP PIN also protects your Social Security number (SSN) from unauthorized use by fraudsters. That means if someone steals your SSN and files a false return in your name, you won't be able to claim a refund for the period of time when they were trying to file a fake return in your name.
What Is An Identity Protection PIN?
An Identity Protection PIN (IP PIN) is a six-digit number that the IRS assigns to you as a way to help protect your Social Security number and prevent tax identity theft. When you file your taxes online or by mail, the IRS uses your IP PIN to verify your identity and make sure you are the person who is filing. You can get an identity protection PIN by completing Form 15227, Application for Identity Protection Personal Identification Number, and mailing or faxing it to the IRS. If you qualify, you will be contacted by an IRS customer service representative who will verify your identity by telephone. You should have your prior year tax return at hand during this process. Once you've been accepted into the Identity Protection PIN program, the IRS will mail you a CP01A Notice with your new IP PIN each year for security reasons. The PIN is used only by you and the IRS to verify your identity when you file your taxes electronically or by paper.
What Happens If I Forget My PIN?
If you've forgotten your PIN, you could be in trouble. In fact, the IRS and some banks make it incredibly difficult to change your PIN. This is because a PIN is a key authentication tool for a number of systems and networks that provide access to things like credit cards, banking, e-commerce, and even social media. It provides security for these systems and networks because if someone enters a stolen or incorrect PIN, they can't use it.
Why Do I Need One?
A six-digit PIN helps verify your identity when you file your tax return – something that could save you the embarrassment of a fraudulent or lost tax return. If you live in Arizona, California, Colorado, Connecticut, Delaware, District of Columbia, Florida, Georgia, Illinois, Maryland, Michigan, Nevada, New Jersey or New Mexico, then the odds are that you are eligible for a free Identity Protection PIN. It's best to remember your PIN at all times and to never share it with anyone unless you absolutely have to. It's the safest way to keep your information private!
Kedean's Generation
Taxes are complicated and the tax code is always changing. Choose us for tax prep and we'll make sure your taxes are filed well in advance of the deadline, with total confidence in their accuracy. Additionally, we provide tax consulting to help you position yourself in the best possible place when it comes to your annual tax filing. Let us put our exceptional knowledge of the tax code to work and help you feel more in-control of your taxes. Don't wait until the deadline and contact our team of professional tax return specialists at Kedean's Generation today to schedule an appointment!
Categorised in: Identity Protection PIN, Tax Preparation, Tax Refund